Overview
Updated On:
October 3, 2023
Description
Beautiful countryside Retirement Farmland with its own small river and spring water in Alemania – Santa Cruz
Sun Real Estate Costa Rica offers you the most beautiful countryside retirement farmland in the whole country. This beautiful farmland is located in Alemania, which is a town that belongs to Santa Cruz of Guanacaste. The province of Guanacaste is one of the hottest business spots, especially for tourism thanks to its proximity to the best and most luxurious resorts in the whole country. For example, Four Seasons, Marriott, Hotel Dreams, Secrets Papagayo, Occidental Papagayo, Hotel Riu, Mangrove, and more.
This beautiful 10 acres of beautiful countryside retirement farmland is big and spacious and has an old house where the owners are currently living. Here you can invest in making your dream house and enjoying your life in a private area surrounded by walking flora and fauna, in the tranquil and safe Alemania town. Very beautiful beaches with white sand and palm trees are found close to the property for sale. For example, San Juanillo is located 20 minutes away, Marbella is 30 minutes away and Junquillas beach is a little bit further, 1 hour away.
The beautiful countryside retirement farmland is currently used by the owners as a small cattle farm with 12 animals. Inside the property, there are beautiful trails, with birds and nice big trees. Many native and fruit trees are housed on this property, this is why it's a great retirement home opportunity with a great self-sustainable capacity. There's enough space in this beautiful countryside land for building your dream home with a nice pool although there is a fantastic natural pool in the bordering river. There are beautiful mountain views that you can enjoy and at the highest point, you can see the ocean. In addition to the rest, the property is a corner property with two public roads with electricity lines and services in the public road frontages. In conclusion, there's a TV via satellite at the top of the home roof. It's also easy to request a good internet via satellite as well, this way you can have a comfy house.
There are many positive features about this beautiful countryside retirement farmland like it being a corner property with a 270 m road frontage of the main public road. As well there's another 450 m road frontage that goes sideways up to the mountain. On the other hand, significant detail is that there is a stream that passes on the property border below in the valley, which guarantees a water supply throughout the year. In addition to the flora variety in this property, you may also find a lot of wild animal life. Here you can see with luck white-tailed deer, armadillos, howler monkeys, white-faced monkeys, morpho butterflies, and many different bird species at the farm. Around 2 – 3 miles up in the mountains you may interact with mountain pumas, ocelots, boars, and lots more.
The beautiful countryside retirement farmland is located 1 hour away from Santa Cruz and 2 hours away from Playa Samara. Santa Cruz is a big city that has everything you would need for daily living. Santa Cruz is a commercial hot spot in Guanacaste because it connects with the most visited beaches in the province. Playa Samara is one of the most visited beaches in the country and it's also very beautiful. The white-sanded beach with tall and beautiful palm trees that surround the coast incites locals and outlanders to visit her.
The price of this beautiful property is 100,000 USD and taking into account all the benefits you can get out of this land it's a great offer. We are talking of 4.2 hectares or 10 acres of pure nature in a calm and secure area in which you can develop your dream home. There's enough space for a house or two and fruit trees for feeding a complete family. The relationship between quality and price is great, don't let this opportunity slip from your hands. Let us help you purchase your dream home property.
Visit us
Firstly, our Office is in Guanacaste. Located 4 km west of Daniel Oduber International Airport. Located inside and next to the German Bakery. Browse all businesses for sale or click on the link in the sidebar to see specific areas in Costa Rica. To sum up, if you have a specific property in mind you cannot find in our listings, please let us know. We will look for the best deal according to your needs. Therefore, call Costa Rica Sun Real Estate or use the contact form for more info.
Property Id : 69707
Price: USD 100.000
Property Lot Size: 42,100 m2
Other Features
Cable Internet
Cable Television
City Water
Satellite Television
Unpaved Road
Similar Listings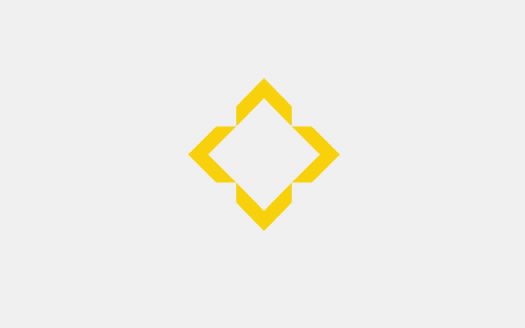 USD 350.000
Attention investors, Sale of beautiful property located in the beautiful area of Puerto Ji
...
Attention investors, Sale of beautiful property located in the beautiful area of Puerto Jimenez, in Rio Tigre, just
...