Overview
Updated On:
October 3, 2023
Description
Ocean View farm for sale in the mountains of San Juanillo
Sun Real Estate offers you here a tropical ocean view farm for sale. This beautiful property is located close to a very small village named Alemania that's in the middle of nature, with no civilization around it. There are no neighbors or stores close by so it's a really private area perfect for making your dream home. This is one of the healthy areas in the blue zone part of Costa Rica. The areas where people live longer and have fewer chronicle diseases are called ¨Blue zones¨. Around 45 minutes away from the property you will find many beautiful beaches like San Juanillo, Marbella, Lagarto, and Junquillal, all have excellent public road access. If you drive 20 minutes more, you could go to Nosara or Tamarindo.
The ocean view farm for sale close to the village of Alemania is very beautiful and spacious. Already mentioned before, it's located in a very peaceful area away from big cities and the stress of society. It's a great place for connecting with nature and building you're dream retirement home. The main entrance is protected by a wooden gate and the property is completely fenced. This property has 45 ha which are 112 acres or 450.000 m². There's a lot of space for a nice developing personal project, you have maybe always desired to start. Don't let this opportunity go to waste.
This farm only has an ocean view from the higher mountain points and has a very large open valley. which. The current owner uses the farm for housing some cows in their beautiful open grassland valley. This beautiful ocean view farm has its own natural maintained water spring, with the best water quality. The construction permits are very easy to get and we are professionals in the subject. Imagine living on a beautiful countryside farm, in your dream luxurious house with ocean views. Imagine this house having a beautiful outdoor ranch with a huge pool. This can be easily done with another investment on top of $200.000. The price will always depend on the finishing you choose. For this amount, you could easily build a two-bedroom home with a very wide outdoor roof terrace and a pool with a BBQ station.
The property is surrounded by softly rolling mountains and valleys giving it a view variety. There are a lot of old trees and wonderful fauna diversity. Here is the best quality of life. Well, this lifestyle could become true with this amazing property. Sun Real Estate Costa Rica is offering you an excellent and unique deal, don't let it slip from your hands.
What is close to the property for sale
As already mentioned before the oceanview farm for sale is located close to the village of Alemania, and this rural village belongs to Santa Cruz. Near the property, is the tiny school of Alemania, which is a very simple school with just 3 students, the village of Alemania has just maybe 10 houses in an area of 20 sq miles. The closest beach town is San Juanillo, 30 minutes away from the terrain for sale, from this point you will need another 20 minutes to get to Nosara, which is one of the biggest and most developed beach towns in this area.
Nosara Its located 20 minutes away from San Juanillo and 1 hour from the ocean view farm for sale. Here you will get more than basic for your daily living. In Nosara beach, you can find some medical centers, a pharmacy, many supermarkets, spare part shops, banks, and mail service. This area of Costa Rica is very beautiful and peaceful. The people of this part are always very happy and energetic. This is what happens when you connect more to nature and less to the bis metropolis. Do not let this opportunity leave your hands, and contact us for more information.
Price of the property for sale in San Juanillo
The ocean view farm for sale in the mountains of San Juanillo is an excellent opportunity. Here you have 45 ha or 450,000 m² for building your dream luxury house with an ocean view ranch and pool. It's the perfect place for making your dreams become true. The price of the property for sale is 225,000 USD. It's an amazing offer taking all the space and the views this terrain gives you. The relationship between price, quality, and location is awesome, don't let it go to waste. Stop what you're doing and call Sun Real Estate Costa Rica to start the negotiation.
Visit Us
Browse all Costa Rica Farms or click on the link in the sidebar to see specific areas in Costa Rica. If you have a specific property in mind you cannot find in our listings, please let us know. We will look for the best deal according to your needs. Call Costa Rica Sun Real Estate for more info.
Property Id : 68139
Price: USD 225.000
Property Lot Size: 454,000 m2
Other Features
Cable Internet
Cable Television
Satellite Television
Unpaved Road
Well Water
Similar Listings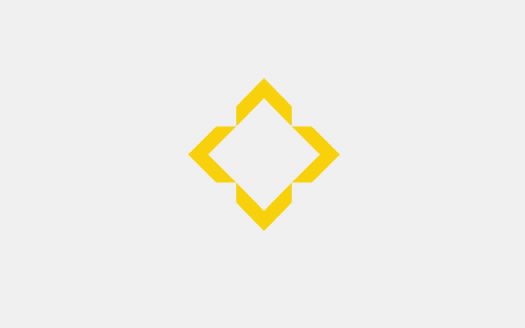 USD 350.000
Attention investors, Sale of beautiful property located in the beautiful area of Puerto Ji
...
Attention investors, Sale of beautiful property located in the beautiful area of Puerto Jimenez, in Rio Tigre, just
...