Overview
Updated On:
October 3, 2023
Description
One of the most striking aspects of this family and sport friendly community is that its creators spared no effort and resources in creating very unique environments and living designs and spaces based on the belief that "Life is to be enjoyed now!" In addition, even after all the huge work done by its founders to make this dream come true, you will be surprised by how incredibly affordable it is to live a luxury life here, since you can find apartment units available starting at $ 175k with a down payment of only $ 5,000!! Surfing, Biking, Paddle boarding and soon enjoying a members only Country Club boosting a 1.5 hectares (3.75 acre) community swimming pool. This place is designed with care and blends nature, art and man made beaches in a very elegant and livable way. Still need more reasons to make the decision? You got them! Continue reading…
WHY INVEST IN THIS UNIQUE LAKE AND BEACH COMMUNITY?
⚙️ LOCATION
"Playa Hermosa" is a warm oasis embedded in the Central Pacific, blessed by beautiful beaches and world-class surfing, with the perfect proximity of only 90 minutes to the capital city, San José. Besides being surrounded by abundant areas of flora and fauna, which makes this paradise the perfect place to live the rest of your life, close to all the necessary amenities, but with the ideal distance to enjoy a tranquil lifestyle away from the noise of the city.
⚙️ MASTER PLAN
This Community is comprised of a total area of 543 acres of land with private beach. 60% of the project will be conserved as a reserved area of green and exuberant vegetation. Additionally, this development has a beautiful 42-acre lake, ideal for practicing your favorite water sports such as paddle boarding, kayaking, swimming or simply relaxing with a beautiful view. There are also 2.5 km of special trails for mountain biking and hiking.
⚙️ REAL ESTATE OFFER
With a wide range of real estate options available with affordable prices, with beautiful apartments and turnkey style properties, with the exclusivity that can only be enjoyed in this magic community.
⚈ FLATS: Consists of 12 luxury apartments with their own Club House and BBQ, designed in harmony with nature and strategically located in the first phase. FLATS options range from 149m2 to 181m2, located in 3-story buildings, Master Bedroom with walk-in closet, American style open concept kitchen, balcony / terrace and luxury finishes. Now there are only 2 available units of 1604sq ft and 1948sq ft located in the heart of phase I!
⚈ L Apartments: Is the brand-new project with 20 apartments designed efficiently, seeking integration and sustainability with the natural environment. Their options vary from 979sq ft to 2346sq ft of area that are beautifully decorated with avant-garde concepts in their rooms, kitchen, bathrooms and social areas.
⚈ N Apartments: is the soon to be finished 32 apartments in 2 towers with amazing greenbelt views and lots of natural light. They have direct access to "The Village" and Playa Hermosa. Options start from 1227sq ft.
⚙️ AMENITIES
⚈ THE VILLAGE: It's the exclusive commercial spot. With 42 acres, you will have access to essential services such as a mini-market, pharmacy, coffee shops, specialized stores, and meeting centers for social fun and more.
⚈ COUNTRY CLUB: As soon as you become a member of this community, you will gain access to this privileged club that has first class facilities, where you can enjoy exclusive services and receive the maximum attention and personalized service that you and your family deserves. As a Country Club owner, you will have access to restaurants, gym, spa, Olympic pool (50 meters), recreational pools, tennis courts, racquetball and volleyball courts. You can also enjoy meals and drinks while enjoying the beach! This is a family friendly community and only members by invitation (meaning they were vetted) are allowed in the Country Club ensuring you never have an inconvenient surprise while enjoying the club.
⚈ CENTRAL PARK: There are 13 acres of beautiful green spaces that are very well decorated where you can do a lot of outdoor activities. In fact the Central Park is designed to allow for people to enjoy an active lifestyle and any water or land activity that is in blend with nature. You will also have access to the test golf course where you can train your style.
IT'S TIME TO ENJOY THE LIFE YOU DESERVE!
Come today and experience the natural wonder that is awaiting you. With a few units ready to move into and some in which you can unleash your imagination with the help of our expert architects and interior designers. Let us help you build that home you always dreamed of, just now in Costa Rica's most unique and only lake community in the heart of the Central Pacific!
Property Id : 112472
Price: USD 680.453
Property Lot Size: 698 m2
Other Features
24 Hour Security
Cable Internet
Cable Television
City Water
Gated Community
Paved Road
Similar Listings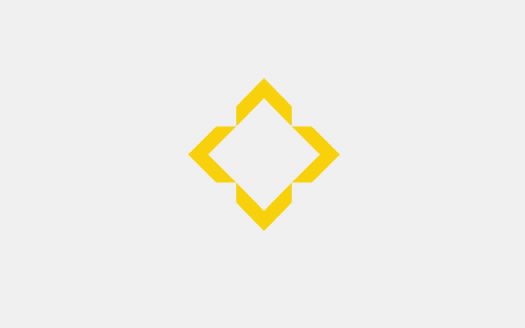 USD 350.000
Attention investors, Sale of beautiful property located in the beautiful area of Puerto Ji
...
Attention investors, Sale of beautiful property located in the beautiful area of Puerto Jimenez, in Rio Tigre, just
...