Overview
Updated On:
October 4, 2023
Description
Birdwatcher? A list of the properties verified feathered visitors will be at the bottom of the page. You simply won't believe how abundant the birds are here!
As well all 4 species of Costa Rican Monkeys call this valley their home. This is very rare and speaks volumes about the health and vibrance of the jungle in this unique and picturesque area.
The property features two building plantels that offer an opportunity to build a home and casita ,with one of the best views in the world!
If building a 2 story, there is an option to see a western Ocean view as well. All this and the property is located at the end of the road to ensure security and privacy.
This masterpiece of nature is located in the beautiful development of Cascada Sandalo, known for numerous things but most noteworthy are its many jaw dropping hiking trails and tropical waterfalls. This is the premier building area for the buyer that expects the best Costa Rican experience!
It also has a Cacao farm and a spot for an orchard.
The property already has an exquisite keyboard electric gate custom designed by a well known artist Lynn Erikson to assure your privacy. In addition this amazing building site backs up to an impressive stunning Green Zone/Wildlife Reserve.
Finally, this outstanding piece of real estate is located in a secure, gated community with wonderful neighbors
If you're looking for adventure this is it!
You simply can not describe in photos or text the true beauty of this property and area, including its exotic landscaping!
Schedule your private showing today.
Pura Vida is a phone call away.
Several renderings have been drafted as well. Floor plans available on request.
Considering the location of the property and the quality of the jungle surrounding it, we can only assume that the property hosts and/or serves as a transition area for many of the rare to uncommon species in the low to middle altitudes of the southern pacific zone.
However, the following species have been confirmed and seen on the property… Scarlet Macaw, Montezuma's Oropendula, Chestnut-headed Oropendula, Pheasant Cuckoo, Three-wattled Bellbird, Rufous-tailed Jacamar, Baltimore Oriole, Black-cowled Oriole, Royal Flycatcher, Bicolored Antbird, Barred Antshrike, Turquoise Cotinga, Scarlet Tanager, Summer Tanager, Speckled Tanager, Silver-throated Tanager, Bay-headed Tanager, Rosy Thrush-Tanager, Indigo Bunting, Painted Bunting, Red-capped Manakin, Brown Violetear Hummingbird, and Ruby-throated Hummingbird, Crested Eagle, Ornate Hawk-Eagle, Black Hawk-Eagle, King Vulture, Swallow-tailed Kite, White Hawk, Red-throated Caracara, Bat Falcon, Peregrine Falcon, Laughing Falcon, Crested Owl, Spectacled Owl, Black and White Owl, Great Tinamou, Grey-necked Woodrail, Mealy Parrot, Red-lored Parrot, White-crowned Parrot, Brown-hooded Parrot, Crimson-fronted Parakeet, Orange-chinned Parakeet, Chestnut-mandibled Toucan, Fiery-billed Aracari, Squirrel Cuckoo, White-throated Magpie Jay, Baird's Trogon, Black-throated Trogon, Gartered Trogon, Slaty-tailed Trogon, Blue-crowned Motmot, Pale-billed Woodpecker, Rufous-winged Woodpecker, Scarlet-rumped Cacique, White-necked Puffbird, Masked Tityra, Streaked Flycatcher, Orange-billed Sparrow, Green Shrike-Vireo, Gray-headed Tanager, Golden-hooded Tanager*, Cherrie's Tanager, Blue-gray Tanager, Green Honeycreeper, Red-legged Honeycreeper, Shining Honeycreeper, Blue Dacnis, Scarlet-thighed Dacnis, and Yellow-crowned Euphonia. There is also more than ten different species of hummingbirds, including the Long-billed Starthroat, Long-billed Hermit, Stripe-throated Hermit, White-necked Jacobin, Purple-crowned Fairy, Crowned Woodnymph, Charming, Rufous-tailed, Blue-throated Goldentail, Violet-headed, and White-crested Coquette.
Address: Tres Rios, Puntarenas
Zip: 60501
Country: Costa Rica
Country: Costa Rica
Open In Google Maps
Property Id : 111289
Price: USD 299.000
Property Lot Size: 24,400 m2
Other Features
City Water
Other
Satellite Television
Unpaved Road
Similar Listings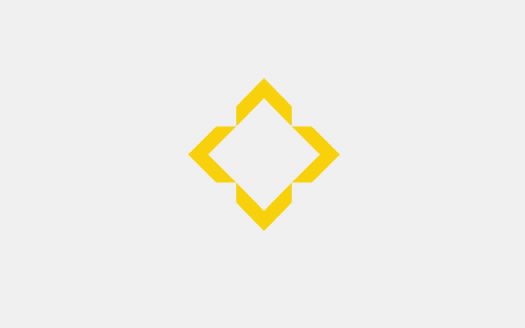 USD 350.000
Attention investors, Sale of beautiful property located in the beautiful area of Puerto Ji
...
Attention investors, Sale of beautiful property located in the beautiful area of Puerto Jimenez, in Rio Tigre, just
...