Overview
Updated On:
October 3, 2023
Description
Waterfall Resort Turnkey business, one hour from Liberia, in Dos Ríos, Alajuela
excellent turnkey business in one of the most beautiful mountainous areas of the whole country. The waterfall Resort in Dos Rios, Alajuela,
just one hour from Liberia, is a beautiful rustic wooden building hotel consumed by tropical gardens and surrounded by forest. This area of the country is always green and there will never be a lack of colors. Locals say that in these areas you will find the best climate, in the summer it's not hot, not cold, it's a perfect balance. The winter means tropical warm raining time, it does become a fresh environment perfect for drinking a coffee and managing your resort and income. This is a great business opportunity.
This is NOT a simple waterfall, it's a hydrogen sulfide waterfall with great potential for restoring health and it flows directly from the volcano crater !!!
This is a Hydrogen Sulfide fall, this is the ONLY ONE in Costa Rica
There are many ordinary waterfalls but THIS WATERFALL IS REAL UNIQUE!
The Waterfall Resort in Dos Rios is a great touristic destination very close to many attractions like the Dino park and the national park of Rincon de la Vieja, this property has its mineral waters and natural pools. The resort contains 9 rustic cabins that can be used for 2 to 3 persons. This means the resort has a maximum capacity of 27 guests, but there is a lot of space to build whatever you like to get. This business is a great opportunity, tourists come to Costa Rica to look at more nature and less city, this Eco Hotel has everything. The business for sale also has a restaurant that will be serving the clients of the resort and also if the new owner would like, it could also be open to the public, this would generate more income.
Mobile cameras were set up in the neighborhood and a lot of big different cats and all kinds of other wild animals were photographed, this farm borders a small river at the back end, which is the border to the Rincon de la Vieja national park, nature untouched for centuries, there are plants here that the dinosaurs ate, it's a different world.
Location and what's close to the business for sale in Dos Rios
Already mentioned before, the turnkey business for sale is located in Dos Rios, Alajuela, and Guanacaste. This is such magic and beautiful area of Costa Rica, with charming dirt roads surrounded and taken by green nature. Even though the roads ain`t paved they remain perfectly driveable throughout the whole year. This region of the country is very fresh compared to Guanacaste and it remains green throughout the whole year. The soft mountainous landscapes and the soft rolling hills create beautiful enjoyable views. Owning this turnkey business for sale is a great opportunity, it's a touristic area close to the blue river resort and Dino Park. Don't let the opportunity go to waste.
El Gavilan is the closest village to the turnkey Resort business for sale, located just 10 minutes away. In the town, you can find a school, small supermarkets, and some other small local shops. It has what's necessary for daily living. Liberia is the closest city near with a one-hour drive from the offered business for sale, Liberia is one of the biggest cities and the hottest commercial points in the whole Guanacaste province. Here you will find everything that's necessary, schools, high schools, universities, spare part shops, Walmart, Pricesmart, and many big and small supermarkets. There are also many churches, private and public hospitals, lots of pharmacies everywhere, banks, insurance, and all kinds of services or businesses. It's a great opportunity to own a turnkey business close to Liberia. The airport of Liberia is 15 minutes away from the center of the city and the same road leads to the best and most beautiful beaches in the country. Don't let this commercial opportunity flee from your hands.
About the Business for sale and the deal
We are talking about an active business resort in the Dos Rios area of Alajuela. The Waterfall Resort has cabins, a restaurant that is not working at this moment, and a beautiful river with natural pools and waterfalls. This is a great opportunity for those searching for owning their own business. There is plenty of space for making more cabins, hotels, or private buildings and trails for the guests to enjoy the trip even better. Here you can take tours of the waterfalls and/or horseback riding tours. Tourists love destinations that have nature and wildlife, this is an excellent business opportunity. Here you can see many different birds and monkeys, and thousands of different native trees.
We are talking of 25 ha or 250,000 m² or almost 55 acres of land for investment and development. You have an excellent working business opportunity in front of you, don't let it slip from your hands. The price of your dreamt business is 2,660,000 USD, taking into account the advantage that this business provides making it an excellent offer. The relationship between price, location, and quality is excellent.
Property Id : 72407
Price: USD 1.975.000
Property Lot Size: 221,300 m2
Other Features
Cable Internet
City Water
Paved Road
Satellite Television
Similar Listings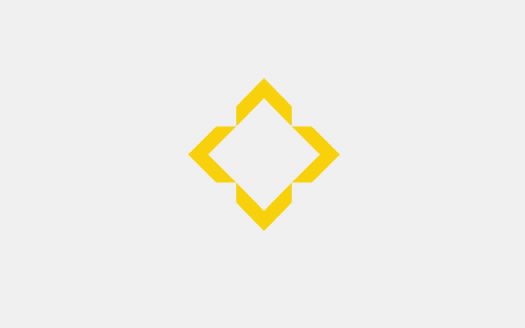 USD 350.000
Attention investors, Sale of beautiful property located in the beautiful area of Puerto Ji
...
Attention investors, Sale of beautiful property located in the beautiful area of Puerto Jimenez, in Rio Tigre, just
...