Overview
Updated On:
October 3, 2023
Description
Lakefront hotel for sale, fisherman and bird watching paradise with around 100 species of fruits, Turnkey business for sale in Caño Negro
Sun Real Estate Costa Rica offers you an awesome turnkey business for sale. The owners have different buying package options, and we are going to specify each of them. The buying options include different sections that are Different properties. There are 4 properties in total some next and some in front of the turnkey business for sale. Firstly the business for sale is located in the province of Alajuela, in a touristic town named Caño Negro. The commercial land for sale has been an active business for over 20 years, nowadays it's a point of reference on the north side of Costa Rica for Hotel and Restaurant services, Boat Tours, Bird watching, and Photography. This is a secure investment since it's an already known and very famous touristic destination.
+ than 100 SPECIES OF FRUITS About 30 + spider monkeys come to visit us regularly. They find a safe place and a lot of food. Also, we have about 25 different kinds of orchids, that grow naturally over plants around the garden. Between buildings and around the botanical garden, you will also find a special corner created for hummingbirds and butterflies
BOTANICAL GARDEN After building the hotel, about 25 years ago we begin to plant everything. At this moment, we do have around 100 species of fruits, both local and from around the world. But not only fruit trees, that are very important for our regulars guest. Not the tourist, but a large school of spider monkeys.
The location is flawless, you won't get anything better. The turnkey business for sale is also a vegan paradise with all kinds of fruits you can find in the whole area and a nice collection of the only developed business in front of the lagoon of the National Refuge of Caño Negro. That's why there are excellent ways of income like the boat tours, the restaurant with bar, and the bungalow hotel style. This is a great working business surrounded by Costa Rica's north side nature. The outlanders that come to this country are looking for a way out of their stressed city lives. They love coming and staying for weeks in natural resorts away from the metropolitan areas and stressful situations. Owning this famous turnkey business for sale is a great idea.
Property 1: turnkey hotel business for sale
The business for sale is divided into 4 different properties, the first one is the hotel and it has an excellent 102 m front road strategic location. the property size is 11.184,59 m² It's perfectly visible from the main road so every day many traffic will see you and come to have a delicious experience. The hotel property by itself measures 11.185 m² and has a total of 99,2 m of lagoon frontage that is very beautiful. Many animals can be seen here, especially birds. Photography is very common in commercial property for sale in Caño Negro, due to its diverse flora and fauna. The land where the business is located is perfectly strategically located for income. The same owners have 2 properties next to the hotel and 2 in front of it. This means that there is a great expansion possibility for the new investor.
The owners have different selling offers that include different proposals. We were talk about each of these selling ways in the price block below. Talking a little bit about the hotel it's separated into 3 main areas, the hotel operation, the bar, and restaurant, and the reception block.
The first main area is the hotel operations where all the units are located. The rooms are made in a very cool and tropical bungalow style. You will find 14 rooms built in 7 bungalow constructions, each construction measures 101 m², which is 707 m². In total there are 16 rooms but only 14 of them are in the bungalow construction style. This section has most of the hotel rooms and the parking area in front of the main road. You will also find a small private port for your boats. The construction size is over 800 m².
All the buildings are made in the same European rustic style; Concrete constructions with terracotta floors and fine wood ceilings. The rooms by themselves have a private bathroom and working air conditioners. and the beautiful pool area, where the tourists spend the night enjoying their vacations
The second main area is the reception building with a 160 m², which has 4 total rooms and a bathroom. The main room designated as the reception is facing towards the road and the parking lot. The second room is a gym and the third room is a laundry and storage department. The fourth and last room with a private bathroom is used as a spare time lounge for the tourist guide and drivers. Those four rooms would complete the reception building block.
The thirds main area has a building size of 450 m² bar with a restaurant and some rooms of the turnkey business for sale, the Restaurant Rancho which has a 50 people capacity. The kitchen area is prepared with professional equipment for attending even when the restaurant is at its full capacity. There is one building more with two extra emergency rooms that the owners use in case they have guests, tourist guides, or tourist drivers who need to stay.
Surrounding this hotel area there's a beautiful botanical garden that has over 100 different fruit trees and many national fruits but there's a variety from other countries as well. There's a special corner made for attracting hummingbirds and butterflies. Around 30 spider monkeys come to the hotel and eat from the immense fruit diversity, it's an authentic paradise for them. Last but not least there's also a 75 m² pool with a jacuzzi surrounded by nature. It's built out of concrete and glass-ceramic tiles. It has a kid section and the deepest area is 1,45 m deep.
Property 2: Beautiful Lakefront home
This is the continuous property next to the turnkey business for sale. We are talking of a beautiful 6,309 m² Lagoon / Lakefront property that has a beautiful house with wonderful views. The house by itself measures 288 m², it counts with 2 private and 1 common bathroom. It has 1 master room with a bed and a second room with 2 beds. It has a big kitchen with a dining room and 2 patios. You will also have a secure place for your car since it does have a 1 car capacity garage. This comfortable and beautiful house was completely remodeled in 2015. This property has 100 m of lagoon frontage, where you could if you want, fish from your house. There is enough land to expand the hotel operation and add more bungalows with lagoon views. About 3500 m² of this property is still available. If you don't want to expand the hotel then it would be an excellent place for living and managing your new business.
Property 3: " Zocalo" style house in a tropical property
This property is located in front and diagonal to the turnkey business for sale in Caño Negro. The land in total measures 9,769 m² and it's composed of two properties. There's a beautiful house that's surrounded by beautiful tall trees. This land has a 208 m main road frontage. There is a 140 m² house made in a "Zocalo" style. The base of the walls is made out of concrete but the walls and the floor are made out of fine wood. The floor, the kitchen, and the bathrooms have been completely remodeled. Nowadays the house has 2 rooms, a wide living room, a kitchenette, 1 bathroom, a large covered terrace, and of course enough land for developing a completely new hotel. You could also make more houses and create a type of residential or just rent them to tourists in look for a private place to stay the night. In the end, it's going to be the decision of the new owner.
Property 4: Natural entertainment for the tourists of the turnkey business for sale
In property 4 we find 2 beautiful properties that are used by the hotel as entertainment for their guests. The owners of the hotel like to eat fresh and on this front property, there are a lot of fruit trees, pasture for animals, and pens, among other small structures. Tourist guides take the guests at night for frog and howl seeking. Guests can also come by themselves during the day and spot some animals in nature. This turnkey business for sale in Caño Negro is a beautiful place and a unique opportunity. Don't let this opportunity go to waste and call Sun Real Estate Costa Rica.
The turnkey business for sale also has 2 bonus properties that together make a total of 2,000 m². These two bonus terrains are not entitled, they are a possession. The hotel business for sale has 5 boats that help them sell fishing tours and boat tours in Caño Negros charming lagoon. All these 5 boats add together a total capacity of 54 people. This commercial property is great. Don't let it go to waste.
How do we sell the commercial business?
The current owners offer 3 different options for selling the turnkey business for sale. This commercial property is awesome and shares a lot of nature with the National Refugee of Caño Negro. The opportunity is unique, we talking about a famous working business in the north part of Costa Rica. It's a wonderful way of joining the business world and living the life you have always wanted.
Package option number 1
of the turnkey business for sale including all the properties. In the following images, you will be able to see the terrain that you will get with this option. Marked with numbers you will get property 1 which is the hotel, restaurant, and bar. Property 2 is the lagoon front house. Property 3 is the "Zocalo" style house in a tropical land. Property 4 is the directly front land with fruit trees, pastures for animals, and pens among other small structures. Last but not least this option also includes properties number 5 which are not entitled yet, they are still a possession.
This investment proposal is aimed more at hotel investors with a view to expansion.
The set of properties offered measures a total of almost 50,000 m2, of which approximately 18,000 m2 can be used to expand the hotel, and still maintain large spaces of green areas.
Offer number 1 has a total measurement of almost 50.000 m² of land and 2,061 m² of construction. This great option costs $ 2.250.000 and it also includes all the 5 boats of the company. These boats add together a 54-person capacity. The offer is great, don't let it go to waste.
In addition, this option has the particularity of establishing Nature Paradise Hotel as the best location in the whole area with about 600 meters of main street frontage.
As you can see, the only access to the Lake / Lagoon is adjacent to our land.
In addition, it is the only hotel facing the lagoon, with a total of 200 meters of lake frontage
The investment amount requested is $ 2,250,000
Package option number 2
offers you only the turnkey business for sale. This would be a basic starting option. In the image, you can see the land the hotel, restaurant, and bar cover. With this offer, you will get a working business by itself, including the private boat port. We are talking about 11,185 m² of land and total construction of 1,485 m².
The turnkey business for sale has a lagoon front and it could be yours for only
$1.450.000 It's an awesome business opportunity, don't let it go to waste.
Package option number 3
is an intermedium option. It's a more advanced offer, which includes the turnkey business for sale and the lagoon front home. You can read more about each property in the text above. This offer is incredible because it includes the business and a private lagoon front home for managing it. Since this home is the neighboring property you could even expand the hotel operation in the future.
This package measures a total of 17,494 m² of land and has a total construction of 1,773 m². This option could be yours for $ 1.650.000. The price quality and the location of all the selling options are great. Don't let this opportunity go to waste. Call Sun Real Estate Costa Rica and start with the negotiation.
Visit us
Firstly, our Office is in Guanacaste. Located 4 km west of Daniel Oduber International Airport. Located inside and next to the Office Center of the German Bakery. Browse all homes for sale or click on the link in the sidebar to see specific areas in Costa Rica. To sum up, if you have a specific property in mind you cannot find in our listings, please let us know. We will look for the best deal according to your needs. Therefore, call Costa Rica Sun Real Estate or use the contact form for more info.
Property Id : 80330
Price: USD 2.250.000
Property Lot Size: 55,900 m2
Other Features
Cable Internet
Cable Television
City Water
Dial-Up Internet
DSL Internet
Paved Road
Satellite Television
Similar Listings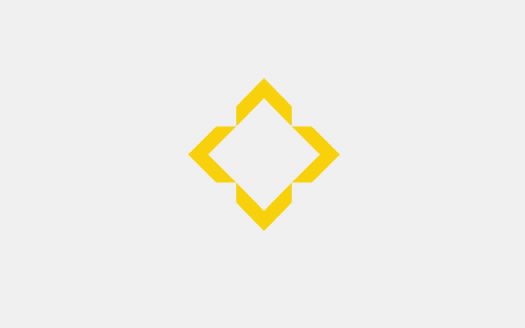 USD 350.000
Attention investors, Sale of beautiful property located in the beautiful area of Puerto Ji
...
Attention investors, Sale of beautiful property located in the beautiful area of Puerto Jimenez, in Rio Tigre, just
...