Description
This house is a departure from the modern, very clean, contemporary lines that we commonly see in our house offerings here. There is a lot of wood in this home. The floor of the main house is wood. The walls are either of wood, or of painted concrete. The design allows lots of natural light in. One feels very much at home in this well constructed, comfy cabin.
The grounds are quite large and lean towards those who would like to generate much of their own food on their property. There are abundant fruit trees as well as resources for cultivation of whatever fruits and vegetables one may want. There is a very nice chicken coup as well as some large compost bins. Composting works very fast here in Costa Rica.
There are wonderful sitting areas sprinkled around the property so you can design where you want to be at various times of the day to take full advantage of the fact that you are living in the gorgeous nature of Costa Rica.
Walk down the well maintained trail to the waterfalls and pools that border the property. This waterfall and pool are worth the price of the property. The houses and grounds are thrown in as a bonus.
The guest house is nearly all recently built. The European roots of the seller show in the design and quality of the construction. Downstairs is the kitchen and a bathroom, and the upstairs is comprised of 2 bedrooms and an open air deck that easily amplify the bedding capacity of the property.
The location is about 8 minutes to Uvita's town center and the access is a well maintained community road. The availability of houses in this area is extremely low, so its availability, coupled with the size and quality of the property all sum up to where it can easily be deemed "a find".
List of trees and plants on the property:
FRUITS TREES,FRUITS AND VEGGIES:
almendro – tropical almond (young tree)
anona
avocado (young trees)
bananos (many different types)
carambola (young tree)
cacao
caimito – aviut (two types)
caňa dulce – sugar cane
cas (young tree)
castaňa – fruta de pan
citrus
coco
guanabana – soursop
guava – ice cream bean
guava hawaiiana
guayaba – guava
mamon chino – rambutan
mango y manga (various)
maraňon – cashew
manzana de agua – water appel
manzana de rosa – rose appel
manzana koreana
nance
noni
orange
papaya
pejibaye – peach palm
pineapples
platanos
tiquisque – taro
toronja
vanilla
yucca (the vegetable)
zapote
MEDICINAL PLANTS:
aloe vera
bitterwood
caňa agria – spiral flag
caňa fistula – golden shower tree
chan
cecropia
cilantro
cinnamon tree
gavilana – jackass bitters
ginger
guapinol
gí¼itite – wild tobacco tree
hoja de estrella – piper auritum
hoja de aire – life everlasting
hoja sen – dwarf poinciana
itabo – yucca
juanilama
lemon grass and citronella
lengua de suegra – sansevieria
mimosa
mint
naranjilla
roble de sabana – pau d'arco
saragundi
targua colorado – red targua
tuna – prickly pear cactus
turmeric
USABLE WOOD :
cedro amargo
cenizaro
green bamboo
guanacaste
mango
pochote
roble
FLOWERING TREES:
cortez amarillo – tabebuia
cuajada
frangipani
jacaranda
la orgulla de la india – queens crape myrtle
malinche
orchid tree
powderpuff
ylang-ylang
OTHER PLANTS:
bejuco de San Jose – golden trumpet
blue trumpet vine
bamboo orchid
balsa tree
bateita – monkey comb tree
bijagua – rattlesnake plant
bijagua hoja blanca
capulin, juco – trema
coffee
ficus
heliconia latispatha
heliconia imbricata
heliconia chartasea – sexy pink
heliconia rostrata – lobster claw
heliconia psittacorum – parrot's flower
maquenque – stilt palm
monkey ladder
olotillo – golden shrimp plant
palo de oro – croton (various)
panama hat palm
papyrus (various)
pastora – poinsettia
porterweed
rainbow bark eucalyptus
red dracaena (various)
sanguinea – brasilian red cloak
wild nutmeg
wild passion fruit
Property Id : 32466
Price: USD 420.000
Property Size: 316 m2
Property Lot Size: 19,200 m2
Bedrooms: 5
Bathrooms: 3
Other Features
Fence
Fenced Yard
Garden
Natural Wood Finishing
Other
Patio
Satellite Television
Unpaved Road
Similar Listings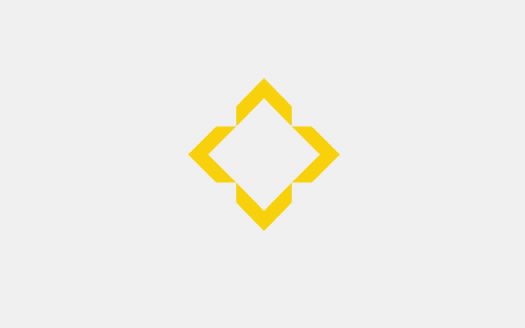 USD 350.000
Attention investors, Sale of beautiful property located in the beautiful area of Puerto Ji
...
Attention investors, Sale of beautiful property located in the beautiful area of Puerto Jimenez, in Rio Tigre, just
...