There's no denying it, Costa Rica is simply gorgeous and the reasons for wanting to live there are aplenty – great climate, political and economic stability, welcoming business options; the list goes on.
We've compiled a guide of The 9 Best Places to Live in Costa Rica, to help you in your search for your dream home.
One of the wonderful things about this mystical country is the diversity when it comes to the landscape and microclimates.
Choosing a place to live is very personal so we've tried to keep our selection of best places to live in Costa Rica quite varied. They are, of course, just brief overviews and it's certainly advisable to explore the options in-depth, to find a location as unique as you.
We hope our guide helps to wet your appetite: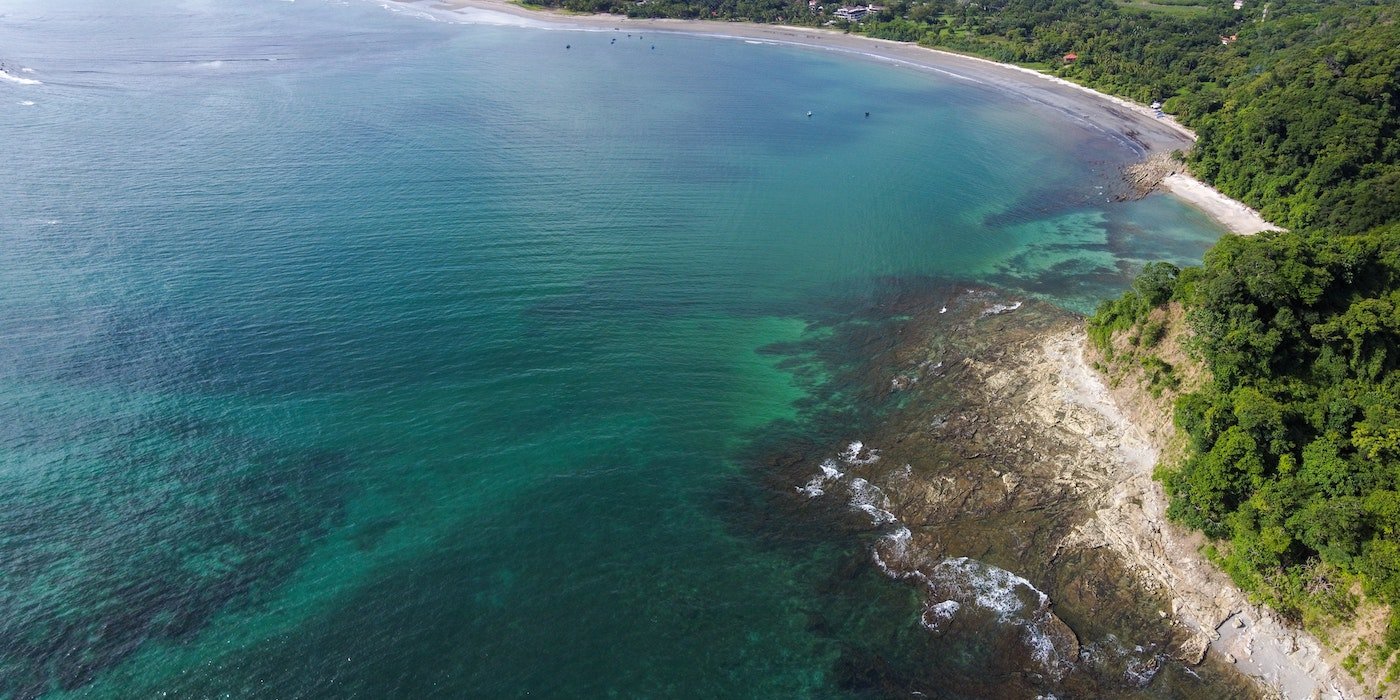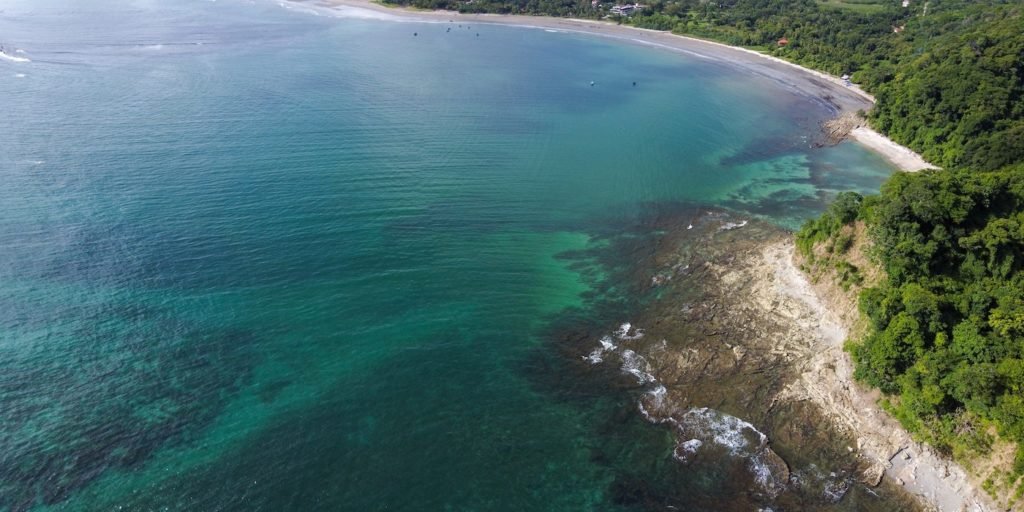 These two rural little beach towns are both very popular places to visit and many people feel so at home they never leave, making them some of the best places to live in Costa Rica.
There's a strong focus on health and wellness in these two towns, meaning they attract those wanting to live in harmony with nature.
Located on the Nicoya Peninsula – home to one of the world's five Blue Zones – these two sleepy towns embody the Pura Vida way of life.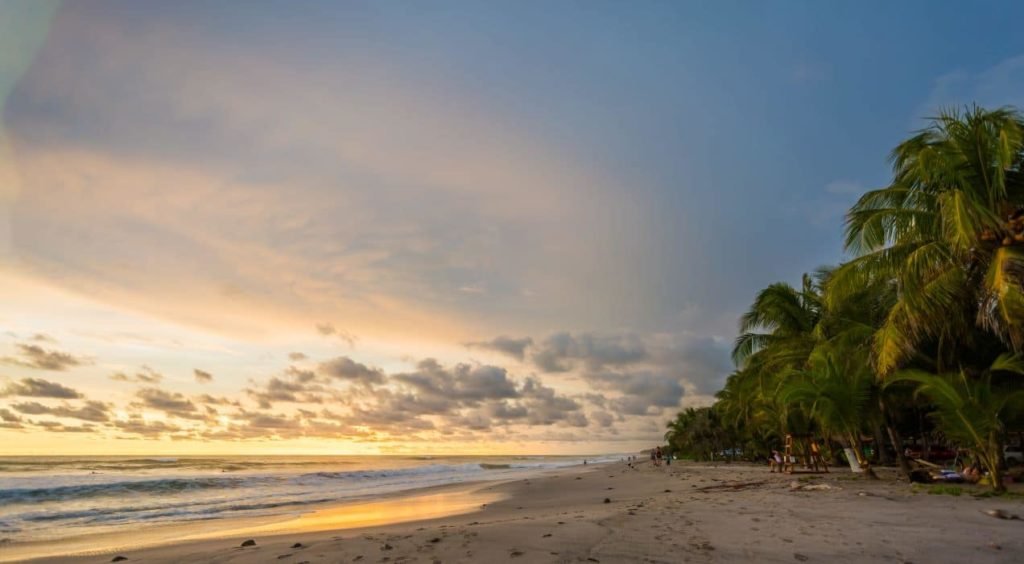 Also situated on the Nicoya Peninsula, is Santa Teresa – the famous surf haven, which has gained much popularity amongst hipsters and yogis alike.
It's a buzzing little town, where many trendy eateries, boutiques and bars line the long palm-lined, dirt road.
There's an ever-growing community of expats choosing to call this little piece of paradise home.
As with the rest of the country, housing options come in many shapes and sizes here – with many people choosing not to live downtown, but rather in the lush green hills up above, which boast spectacular views.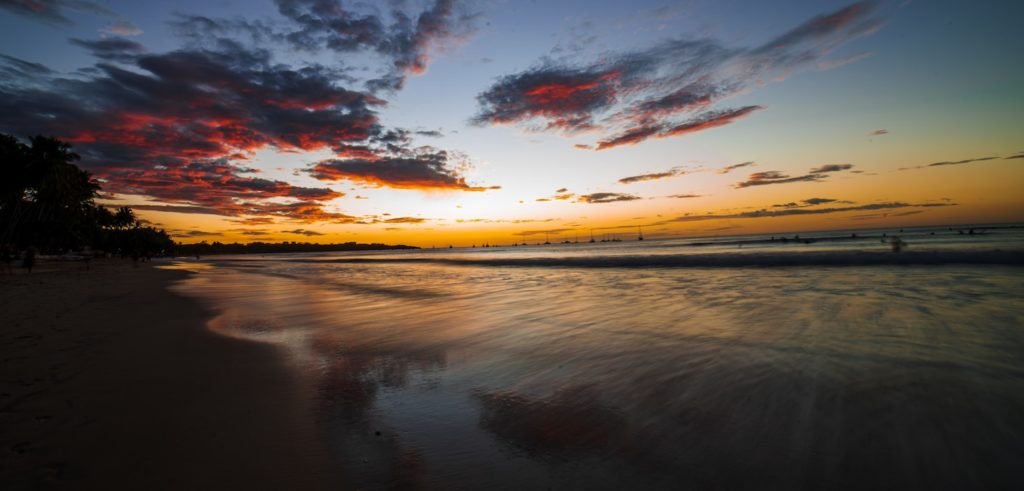 Tamarindo is a popular choice with tourists and expats alike – making it a good choice for buying property in Costa Rica.
It's come to be known as a bit of a party town but it's also home to great surf, beautiful beaches and Las Baulas National Marine Park, along with many amenities catering for the tourist and expat market.
The selection of incredible properties in Tamarindo makes it a top choice and one of the best places to live in Costa Rica.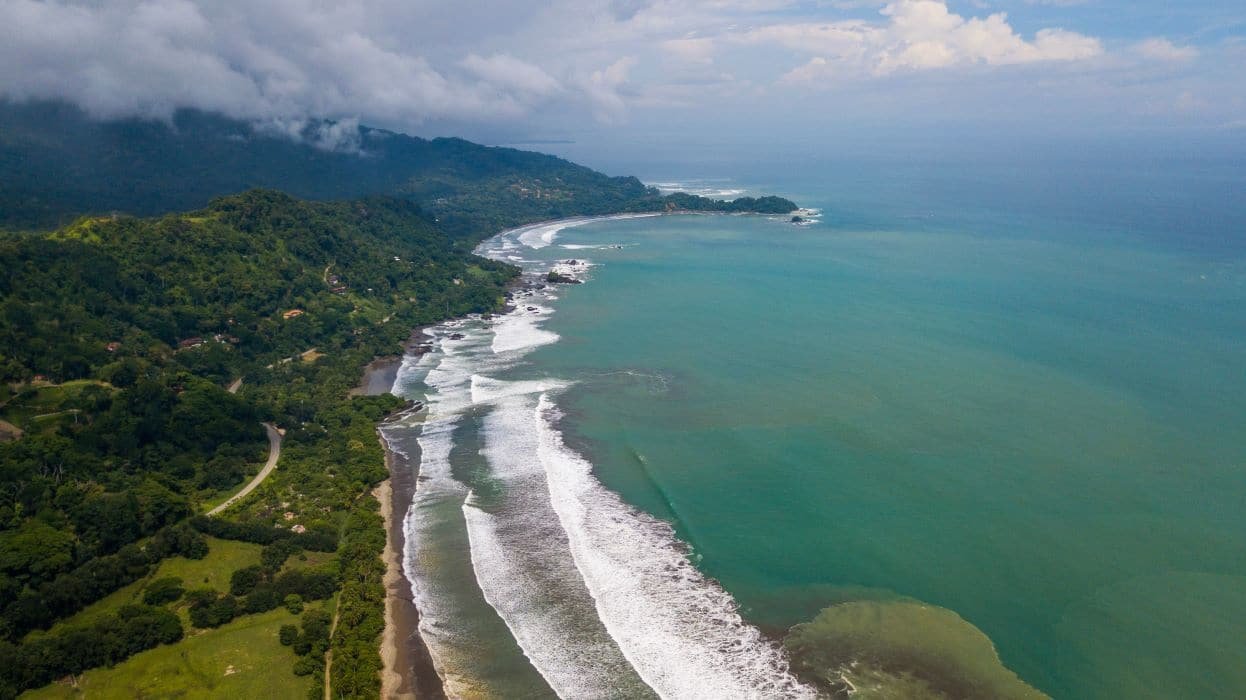 Located in the south – where the rainforest meets the ocean – Dominical is definitely one of the best places to live in Costa Rica.
Known as a sleepy little coastal town, Dominical also has a special energy, attracting many people choosing to make a home here.
With breathtaking beaches, great yoga, and even a craft brewery, Dominical has something for everyone.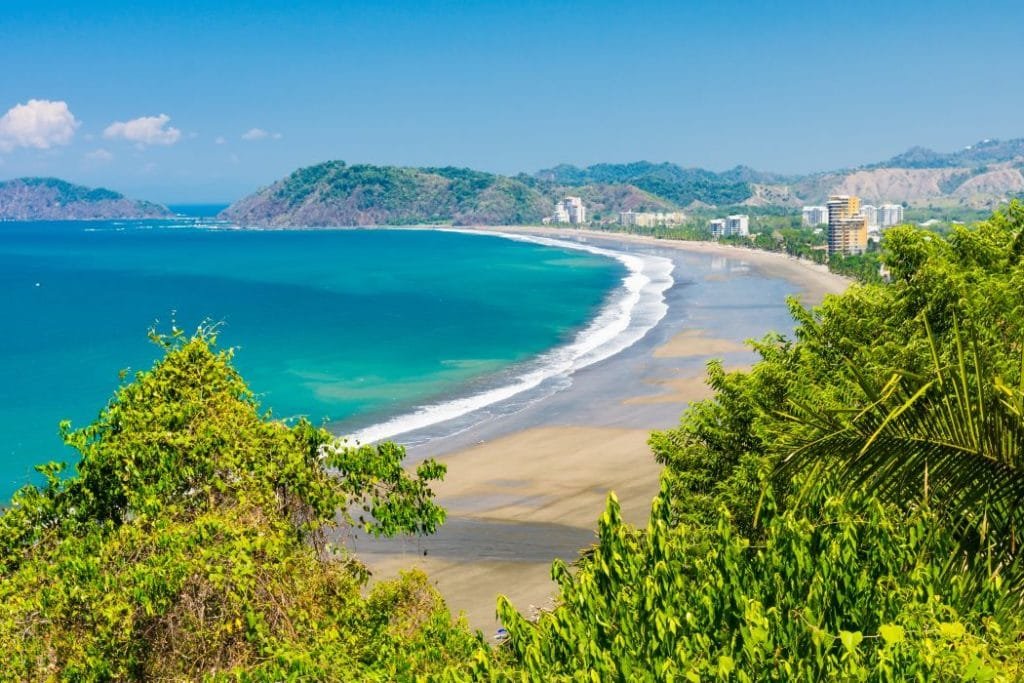 Jaco hosts many great property opportunities, meaning it's a very popular location to relocate or buy a second home. Situated reasonably close to San Jose, meaning it's easy to catch a flight out (if you must!).
Jaco is home to a bustling main street with many bars and eateries, a long beach and gorgeous hiking trails.
There is a lively expat community here, which tends to be a big draw for those also looking to make the move.
Located further down the Pacific coast than Jaco, Quepos and neighbouring Manuel Antonio are amongst the best places to live in Costa Rica due to an abundance of offerings.
Quepos is a quaint little town, home to tico's and expats alike. It has many amenities that you may need, including a hospital and even an airfield, from which private flights can be chartered.
Manuel Antonio is home to a beautiful national park and some of the most serene beaches in the country.
Uvita is located in the Southern part of Puntarenas Province. It's a popular choice with the international community, due to the range of facilities which may not be found in other, nearby areas – for example, banks, supermarkets, DIY shops & pharmacies. Everything is at a convenient distance.
The Escuela Verde Bilingual School is a major draw for expats, along with the excellent health and dental care on offer.
And we haven't even mentioned the pristine, white sandy beaches of Uvita yet, have we!?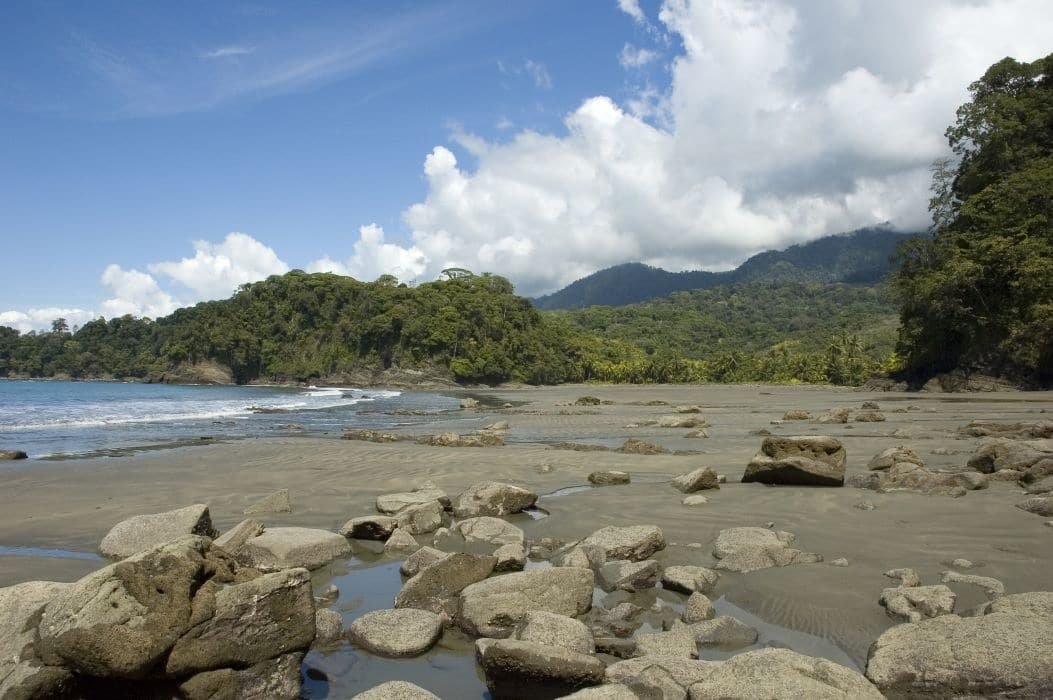 Less touristy than some of the other expat destinations, Ojochal is one of the most popular choices when it comes to relocating for internationals. In fact, there is a higher percentage of expats having moved here, than anywhere else in Costa Rica.
So, why is this?
Well, the cost of living in Ojochal is generally thought to be lower than other, more touristy locations, and there are good schools and healthcare facilities nearby.
As to be expected, there is a lively community of expats, ready to welcome you to all host of activities – from yoga to poker and everything in between.
9. Puerto Viejo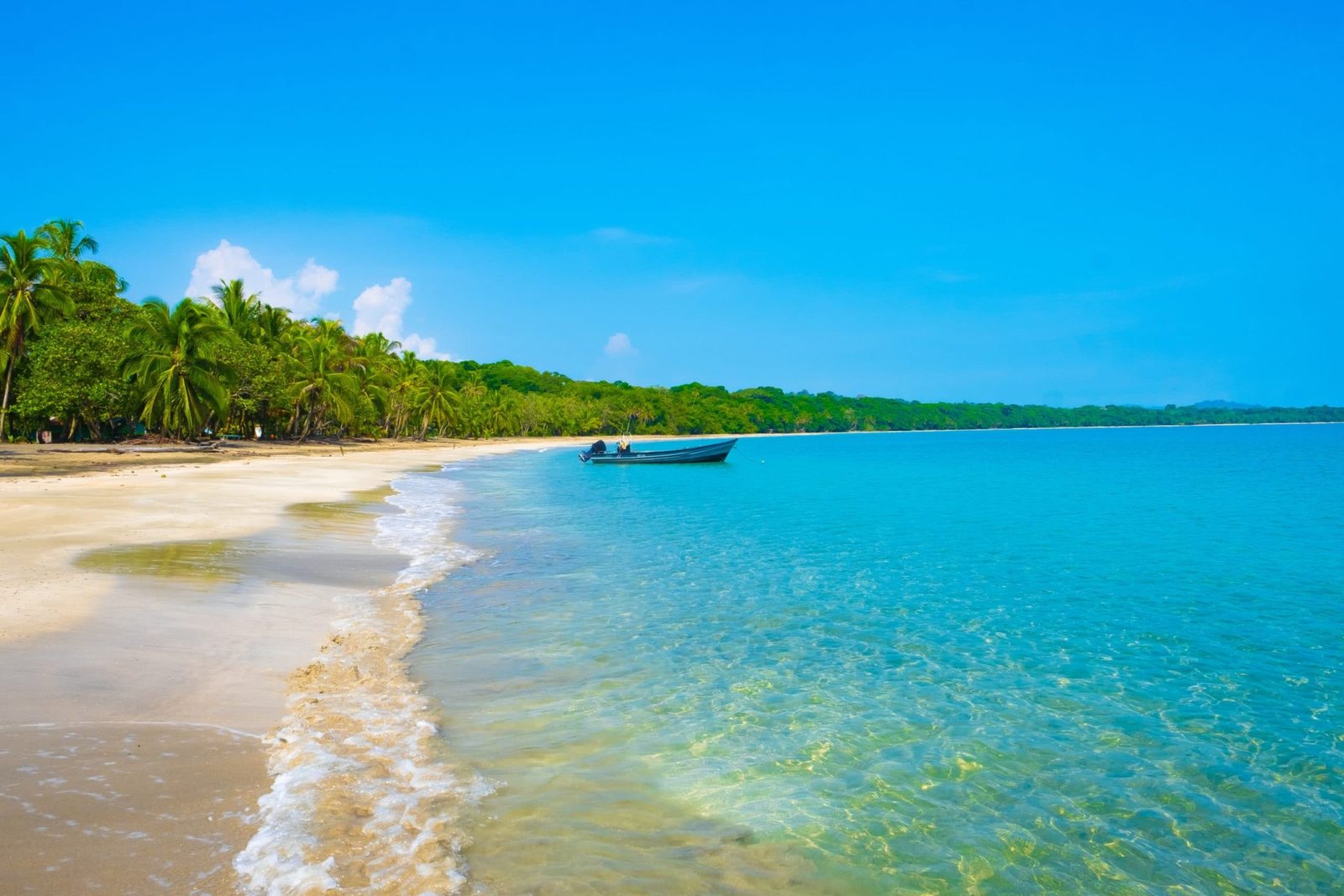 The 'tranquillo' lifestyle is what Puerto Viejo is all about. Located on the Caribbean coast, this rural but bustling beach town is a popular destination with both tourists and expats alike.
There are many restaurants, cafes, and bars to explore, making it a social hub of activity and again, lots of options for yoga and fitness – meaning there is something for everyone.
Think less luxury resorts or chain retailers, and more surfing, beach lifestyle.
There are also suggestions that Puerto Viejo is the greenest part of the (very green) country – with higher recycling rates and a strong focus on sustainable development.
Last Thoughts About Best Places to Live in Costa Rica
Deciding on where to buy property in Costa Rica is a huge decision – not one to be taken lightly – but we hope that you've found our guide to The 9 Best Places to Live in Costa Rica helpful.
We'd always recommend spending some time getting to know the country – take a long road trip or rent a place for 6 months before making your decision.
When finding your dream home, it's sometimes about playing the long game for maximum happiness. In the end, your location is almost as important as your home itself.
And if you do decide to make a move, make sure to read our Complete Guide to Buying a Property in Costa Rica and Moving from the UK.