What do a retiree, a surfer and a yogi all have in common? Costa Rica, of course!
Corny jokes aside, let's face it, Costa Rica is the place to be. It's consistently ranked as one of the happiest countries in the world, it's incredibly biodiverse, showcases breathtaking nature, and famously hosts one of the world's five Blue Zones (an area where people are known to have low rates of chronic disease and who live longer than anywhere else).
With the national motto being "Pura Vida" (directly translating as Pure Life), perhaps the real question is, why wouldn't you want to buy property in Costa Rica?
It's well known and generally considered that buying property and moving house is high up on the list of major life stressors. And that's in general! Not to mention when buying a new home abroad or completely relocating to a foreign country. That's why we have compiled A Complete Guide to Buying a House in Costa Rica. We want to equip you with all the relevant information because we know that confidence comes from being prepared.
All the information detailed in this guide is intended to help inform your research. We would also strongly recommend discussing the process and your specific circumstances with a Costa Rican Attorney and we are happy to facilitate this.
Why Buy Property in Costa Rica?
Costa Rica is governed by forward-thinking leaders, who focus on social issues and sustainability – perhaps that's why there's a relaxed energy that permeates across the whole country.
Speaking of relaxed energy, almost 100% of Costa Rica's electricity is generated from renewable energy sources, resulting in amazing air quality too.
Costa Rica is also a notoriously peaceful and politically stable country since the government abolished the army – instead of choosing to put more resources into healthcare and education. The list goes on…
On a more logistical note, however, buying a property in Costa Rica as a foreigner is an incredibly enticing option, seeing as the same property buying rights apply to both locals and migrants.
You can even buy a house or property as a non-resident, and when you do decide to apply for residency, the process is fairly straightforward. Alongside this, you can buy a property in Costa Rica outright – meaning you can own 100% of your home or land, which isn't the case in all countries when buying as a foreigner.
Lastly, Costa Rica has a lively ex-pat community of those escaping the rat race and looking for a life more in harmony with nature, meaning you'll likely find yourself quickly surrounded by like-minded friends.
Everything to Consider Before Buying Property in Costa Rica
Buying a new home takes a lot of careful consideration at the best of times, let alone when moving to another country. Here's some things we think are important to consider when deciding on buying property in Costa Rica and making the move:
Making the choice
Costa Rica is a beautiful yet varied country – full of microclimates and subtle yet present differences.
It's advisable to take some time to travel around and fully immerse yourself, prior to deciding on where exactly it is you will settle.
Unlike the UK and Europe, there are only two seasons in Costa Rica: Dry and Rainy, Summer, and Winter (although having said that, the 'winter' season is more wet than cold, comparatively!).
Regardless, spend some time in the country during these different seasons, so you can really understand what living there might look like.
Buying a House in Costa Rica – Relocating or Holiday Home?
Relocating to Costa Rica
As mentioned, Costa Rica is an optimum choice for relocating – whether as a retiree or with a family. Many expats settle on buying property in Costa Rica due to the ease of both purchasing property and obtaining residency, along with the premium healthcare and education systems.
Investing in Costa Rica
Due to the business-friendly policies along with their growth strategy, Costa Rica is a favourable destination for foreign investors in business and property alike.
They have one of the lowest property tax rates in the Caribbean – 0.25% per year – and make buying property in Costa Rica as easy for foreigners as it is for locals.
Holiday Home in Costa Rica
Buying a holiday home in Costa Rica is always a good idea, who doesn't want to escape Britain's dreary winters?
Not only is Costa Rica a wonderful country to holiday in for yourself and your loved ones, but vacation rentals are a fail-safe way of generating income from the property when you're not there.
The tourist industry in Costa Rica is one of their primary economic generators, with a steady stream of visitors from across Europe and North America every year, meaning you're unlikely to lose when renting out your property.
Costa Rican Residency and Visa Types
It's not essential to be a permanent resident of Costa Rica to buy a property in the country. In fact, many people owning property continue to stay on their tourist visa waiver (leaving the country every 90 days).
However, when thinking about applying for residency (which is fortunately a fairly straightforward and inexpensive process), Costa Rica has a number of residency permit options for non-nationals.
The process of getting residency typically takes between 2-3 years. Once you have filed for residency and are waiting for your residency status, you are exempt from having to leave the country every 90 days.
It's worth having a think about which category may suit you best. Here's a brief outline of the top three options:
Retiree (Pensionado Visa)
With Costa Rica being a top choice for many retirees wanting to enjoy peace and tranquillity, this is a great residency option. To qualify, retirees will be required to prove that they are earning $1000 of pension a month from any government or revenue pension.
Person of Independent Means (Rentista Visa)
This is a temporary residency option (valid for 2 years), suitable for anyone earning an income of $2500 per month, for at least 2 years, from a guaranteed source and who can deposit $60,000 in an approved Costa Rican bank.
You will not be able to work as an employee on this visa, but may establish a business or work on your own.
After 3 or more years of living in Costa Rica on a Rentista Visa, you may easily apply to change your status to a permanent resident.
Investor (Inversionista Visa)
An investment visa for anyone with an acquisition of an asset (for example residential real estate), worth $200,000 or more.
Banking in Costa Rica
Even if you don't have residency, you may still open a personal bank account with one of the Costa Rican banks. You will need your passport and proof of address. The only issue being that your bank account is capped at $3000 per month. Once you have residency, you can open a bank account with no limit.
Financing of Your Property Purchase in Costa Rica
Sadly, a Costa Rican bank will not finance you to buy your property unless you have residency, meaning that you will need to finance your purchase via your own means.
You may be eligible for an 'overseas' mortgage from a UK bank – this is a good financing option to consider when buying a house in Costa Rica.
Once you have residency, you will also be eligible to apply for a mortgage from a Costa Rican bank.
The Tax System in Costa Rica
When considering buying property in Costa Rica, the tax system is definitely something you will want to look into in some more depth.
Often referred to as "The Switzerland of Central America", Costa Rica was previously known for its generous tax system. However, this has changed in recent years, with the government cracking down on foreign finances and also imposing strict money laundering laws.
The good news is, you will not pay income tax on any foreign revenue – making it ideal for retirees or freelance expats. Alongside this, any company incorporated in Costa Rica is exempt from paying local income tax on revenue that is generated from abroad.
The main taxes you will come across as an expat in Costa Rica are property, sales, import, corporate and income tax. If you are investing in property, the rates are fairly low at less than 0.5%, generally paid quarterly.
The Logistics When Moving to Costa Rica
A lot of planning goes into relocating and when moving abroad this is no different. If you're planning on buying a house in Costa Rica and relocating full-time, you'll be happy to hear that the process is relatively simple.
Shipping your belongings to Costa Rica from the UK is best done by boat or plane – air freight will arrive sooner but will be more costly, whereas moving your items by boat will be cheaper but take longer.
There are quite a few documents required when shipping from the UK to Costa Rica, including an itemised packing list and insurance certificate amongst others.
Education
If you're looking to move to Costa Rica with children, you'll be pleased to know that expats are happy with the high quality of education in the country. The public and private schools alike follow a government-set curriculum and start from an early age.
As previously mentioned, the money that would be used to fund an army is now directed towards the education and healthcare system – making the public education system a very high standard and consistently ranked in the top 20th percentile in the world.
Public schooling in Costa Rica is free and lessons are conducted in Spanish but proof of Costa Rican residency is required to enrol.
Costa Rica also boasts many excellent private and international schools across various regions – the majority of international schools with the best reputations are located in the Central Valley.
Some expats choose an international school not only for the language choices but also because they may be more flexible regarding their residency status.
Is it Safe to Live in Costa Rica?
Costa Rica is generally considered the safest country in Central America, having a lower crime rate than its neighbouring countries.
The fact that the country does not have an army and is home to the University of Peace are both good indicators of the country's general status.
Although the crime rates are relatively low, it's always advisable to employ a standard amount of caution with regards to your personal safety at all times. Having a safe box in your house is advisable.
Now you might be wondering where is the safest place to live in Costa Rica?
The safest areas to live in Costa Rica are thought to be Tamarindo, Arenal, Atenas, Heredia and Escazu (San Jose). Escazu is probably the safest of them all and has become a major hub for foreigners. It even got the nickname "Costa Rica's Beverly Hills" since many wealthy expats live there.
Where to Look When Buying Property in Costa Rica
Probably the most important factor when deciding on buying property in Costa Rica is picking a location.
Although it's not a huge country, its landscape is still vast and varied, meaning it's always advisable to travel around, getting to know the regions and the communities within them. Living somewhere permanently is very different from holidaying there.
Obviously, your choice of location will differ depending on what you are looking for – for example, somewhere to retire vs. somewhere to live as a family.
However, there are general requirements to consider when choosing a location, for example, access to amenities, local healthcare, nearby schools, cost of living, climate etc.
Consider making a list of all the essential amenities and lifestyle essentials that you need nearby and how far you would be willing to travel for any of these.
Below is a list of some places to consider exploring:
Guanacaste
Guanacaste is a large province in the North of Costa Rica, bordering Nicaragua. Guanacaste offers a lot of property for sale, as it is one of the most popular areas for expats to live in, thanks to its stunning nature and many of the best Costa Rican beaches.
Home to towns such as Tamarindo and Cochal, a popular choice if you are looking for beautiful beach resorts and bustling expat communities, with gorgeous gated community options when looking at houses to buy. It's also close to the Liberia International Airport, making it easily accessible – a definite plus when relocating.
Samara and Nosara
Located on the famous Nicoya Peninsula – home to Costa Rica's Blue Zone. Properties in Samara and properties in Nosara are both great choices in Costa Rica. Both have trendy downtowns, whilst also retaining laid-back feelings to match the beauty and charm of a small beach town. They are popular locations with surfers, yogis and have lively expat communities.
Quepos and Manuel Antonio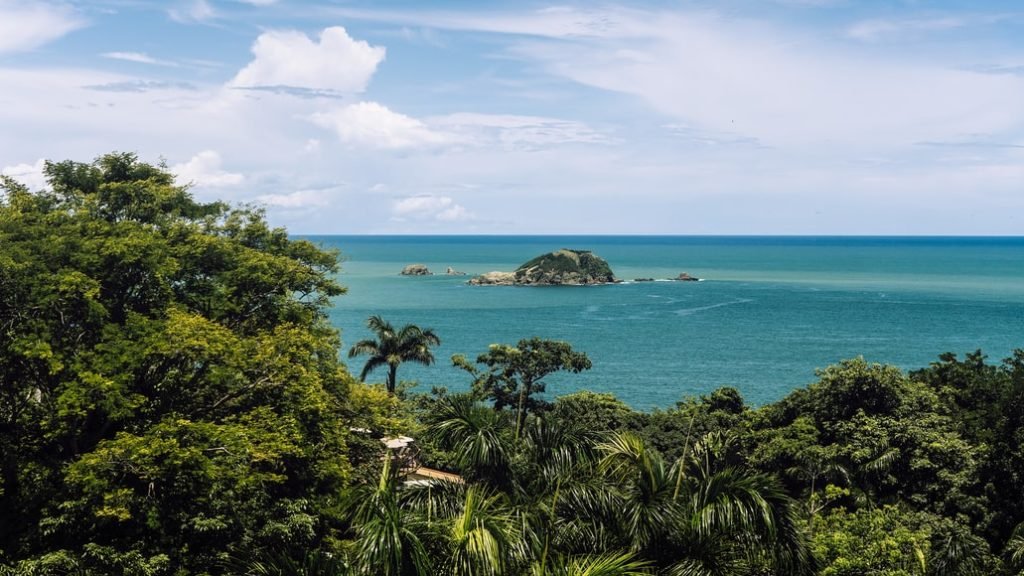 Manuel Antonio and the small, nearby town of Quepos, are popular choices when buying property in Costa Rica, due to their beautiful tropical beaches and welcoming expat communities.
Both are also not too far from San Jose – around 132 km – making them easily accessible, especially for family visits or if you're needing to fly elsewhere (Quepos actually has a small airfield, where you can charter a private flight to San Jose).
The Manuel Antonio National Park houses hundreds of species of birds and tropical flora and fauna, making it a huge natural attraction.
The Central Valley
A large region of Costa Rica is the Central Valley, home to the sprawling capital San Jose. A popular choice as it houses many of the desired amenities such as good schools, private healthcare and is the business hub of the country.
The city itself is surrounded by beautiful, luscious green mountains but is also easy to escape and get away to nearby beach towns. Escazu is a particularly popular neighbourhood to buy in due to the bountiful offering of beautiful, luxury homes for sale whilst centrally located.
The Process of Purchasing a Property in Costa Rica
There is lots of really useful information out there when it comes to detailing the purchasing process when buying property in Costa Rica. Costa Rican Attorney Jose Sanchez, helpfully details the whole procedure in the video below.
As a nonresident, your property buying rights are the same as a Costa Rican national. However, when it comes to buying a property in your name as a foreigner, it is generally advised to incorporate a Company to hold the title of your house or property, as this protects your personal liability. This is a very common process in Costa Rica.
Once you have identified the house or property you wish to buy, you'll need an estate agent (or realtor), to submit an Offer to Purchase (also known as a Letter of Intent), to the Seller or their estate agent. This will outline the general terms and the price you are offering.
You will then start a Due Diligence process, which involves checking the Title of the property on the public records (Costa Rica have a national public registry for all properties), the status of taxes relating to the property (municipal, corporation and/or luxury housing tax) and undertaking a professional inspection of the electrics, plumbing etc. The Title of the property will be verified and a 10-year retrospective search will be done to see the previous ownership.
You will then need to set up an escrow account to handle the financial side of things. Escrow companies are a neutral, third-party, who handle financial transactions.
Due to money laundering laws in Costa Rica, it's not advisable to transfer large sums of money from foreign bank accounts – using an escrow company is the safest option. The largest escrow company in Costa Rica is Secure Title Latin America. You will then need to arrange your deposit transfer, which is typically 10%.
A contract will be drawn up, also known as The Purchase and Sale Agreement – detailing the main terms and conditions, method of payment, closing costs etc. Typically the closing costs come to around 4% but can vary.
Once the funds are in escrow and following the completion of the Due Diligence checks, the property transfer deeds can be signed. These deeds are filed to the national registry with a processing time of generally 4 weeks.
Once they are processed and recorded, you will receive an electronic certificate, which you will then need to file to the Municipality as part of the new owner declaration for tax purposes.
Helpful Terms to Know when Buying Property in Costa Rica
There are all sorts of technical terminologies to be aware of that differ depending on the country you're buying in, and Costa Rica is no exception.
It's also worth noting that they tend to use American English in Costa Rica, so terminology may be different from British English. Typically, it's not uncommon to use US dollars as well as Costa Rican Colones – you'll probably notice that property prices are listed in USD. However, we do have a convenient price conversion on our Costa Rica property listing pages.
We've compiled a list of some of the key terms to listen out for below
Real Estate refers to property in the form of land or buildings.
Realtor refers to what we may call an Estate Agent in the UK.
Escrow is a third party, neutral company who will handle financial transactions.
Titled Property or Land refers to the legal possession and ownership of said land or property.
Concession Property or Land is essentially leased property or land and usually refers to beachfront land – in Costa Rica, 95% of which is considered concession land – measured by the first 200 metres horizontally from the high tide line. The first 50 metres of that land is considered public and the remaining 150 metres is available as concession/restricted land.
Plano Catastro in short a survey plan detailing the boundaries, size and ownership of a property. Every Titled property has one.
Folio Real is a unique number that all registered properties will have and which details the exact location of the property.
Types of Property For Sale in Costa Rica
Properties in Costa Rica come in all sorts of shapes, sizes and designs – whether you are looking for a beach house, villa, farm or mountain view property, you will definitely be able to find a home in Costa Rica as unique as you.
It's important to consider if you are looking to buy a new or old home, as you will find quite a price difference in these, amongst other pros and cons.
One advantage of buying an older house is that it's likely to be cheaper and display quirky, unique characteristics. On the downside, however, many older properties may require large repairs and structural reworks. Older homes may also cost you more in the long run with repairs and maintenance costs.
On the other hand, there are many advantages to buying a new or newer home – modern appliances, fewer costs in the long run and often built with expats in mind. Sometimes, however, you may compromise the uniqueness of the space and will pay generally higher prices for new homes.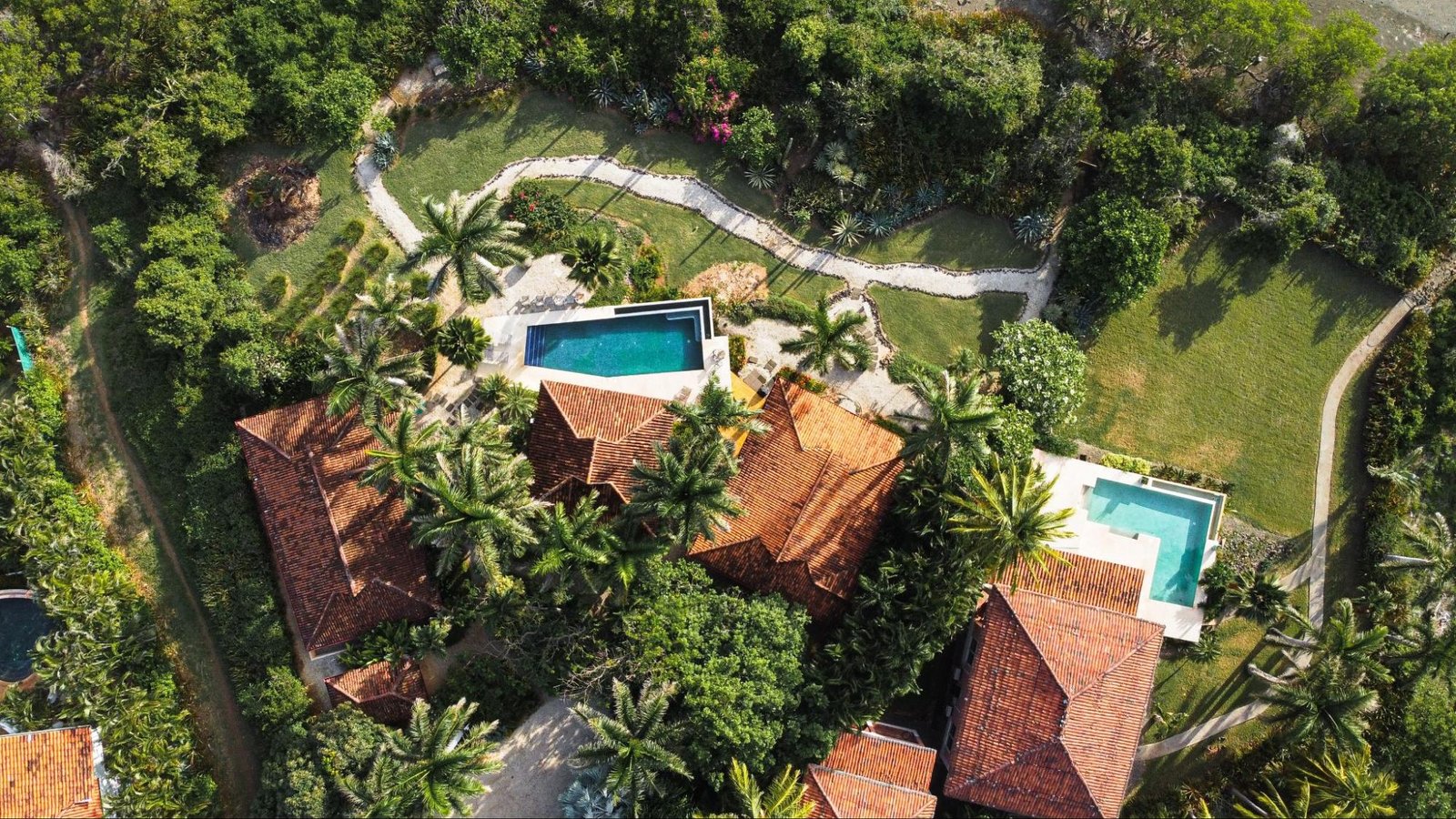 Whether you're considering relocating to Costa Rica full time or investing in a property to rent out, we hope that our Complete Guide to Buying Property has been helpful and inspired your thinking. We would be delighted to help you in your search and are passionate about turning your dreams into reality. Please do reach out if you ever need any help.