Around 12 million UK residents are retired, and it's often hard for all of them to live a luxurious life as the pension is likely going to be way lower than the primary salary. This is why it's easier to live a luxury life if you go somewhere else with your pension. An excellent option for you is Costa Rica, and this article will tell you why!
Costa Rica is Very Convenient
Let's face it, the UK is a big place. That can make it more challenging to get around.
Going across Great Britain takes around 15 or 16 hours by car. And taking public transportation can drag that way longer. This is because you're travelling across a much wider country, one where train tracks or bus routes take you from one large city or town to another.
In Costa Rica, on the other hand, the distances are relatively short compared with what you would experience in the UK. For example, going from San José, the capital located in the center of the country, to Playa Portrero, almost in the very north of the country, will take you less than 5 hours by car.
Cleaner Air, Slower Pace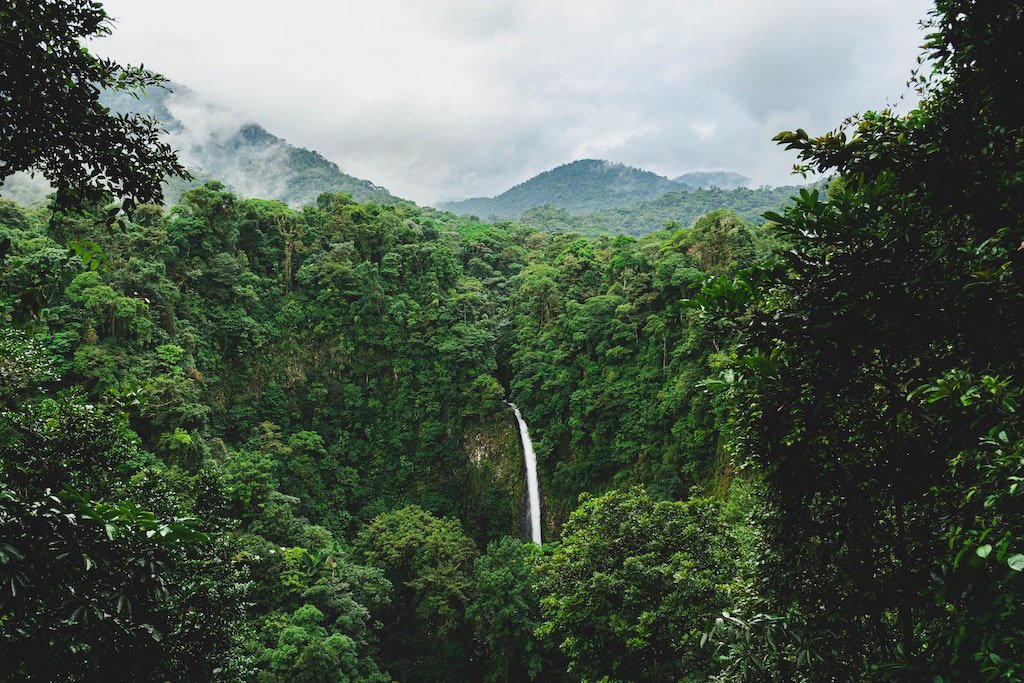 Take care of yourself and live a healthier life by spending your retirement years in Costa Rica rather than in the UK! Costa Rican air is a lot cleaner, and the laid-back lifestyle lets you take things at your own pace.
Cleaner air means you can spend your days without worrying about getting sick or dealing with asthma problems. It also means that if you have allergies, they will be much less severe than in the UK.
The slower pace of life also allows for better sleep habits, which are crucial for staying healthy as you age.
Great Weather All Around The Year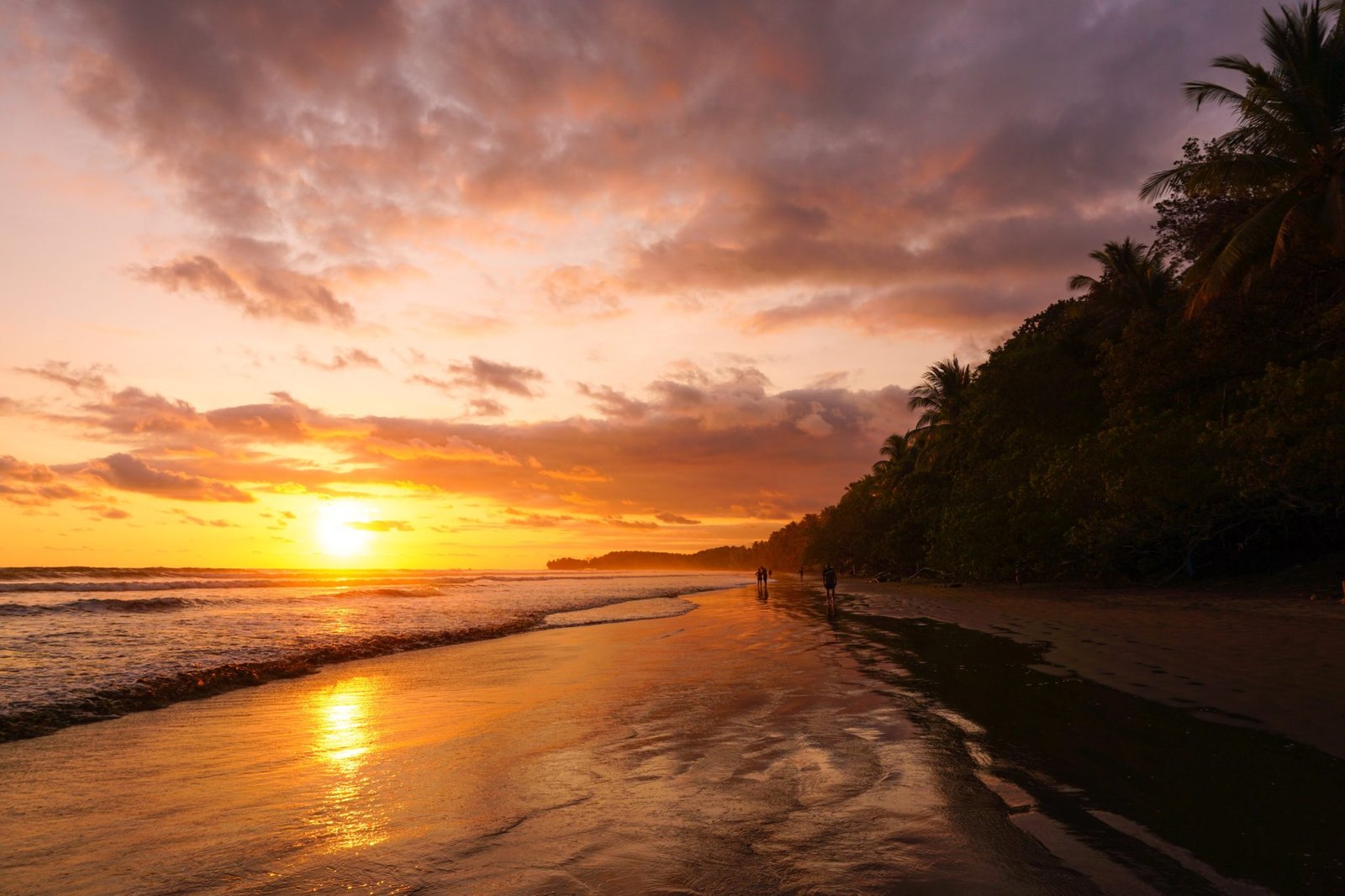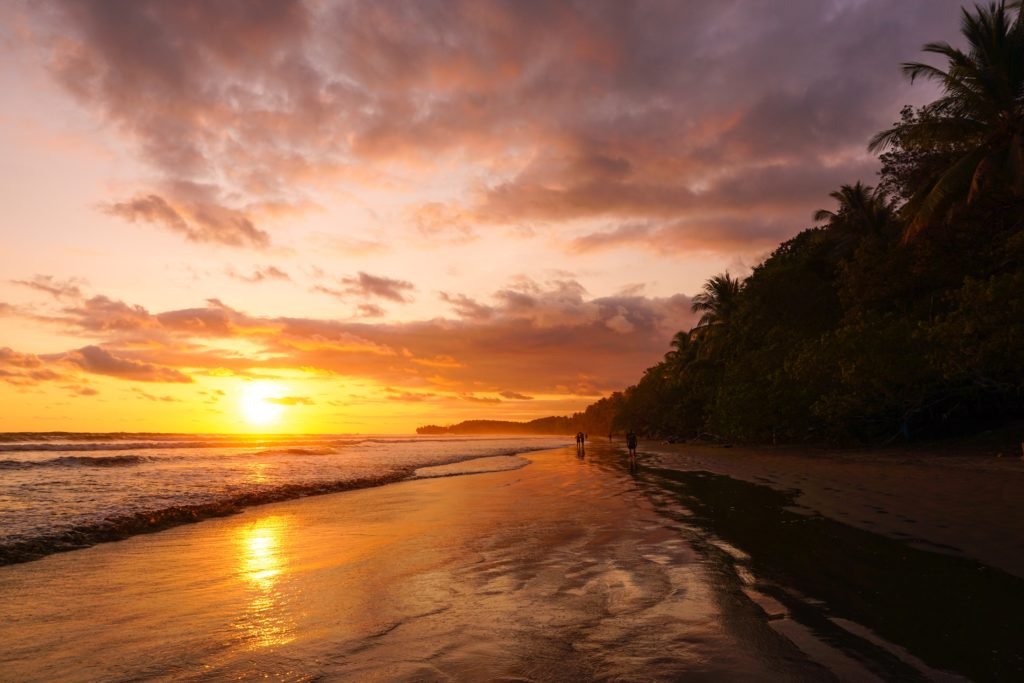 The weather in Costa Rica is spectacular.
There are two seasons in this tropical country: dry "summer" (Verano) – January through April and rainy "winter" (Invierno) – May through December.
The temperature stays between 23°C and 32°C throughout the year, with a humidity level ranging between 74% and 90%.
Living Near a Beach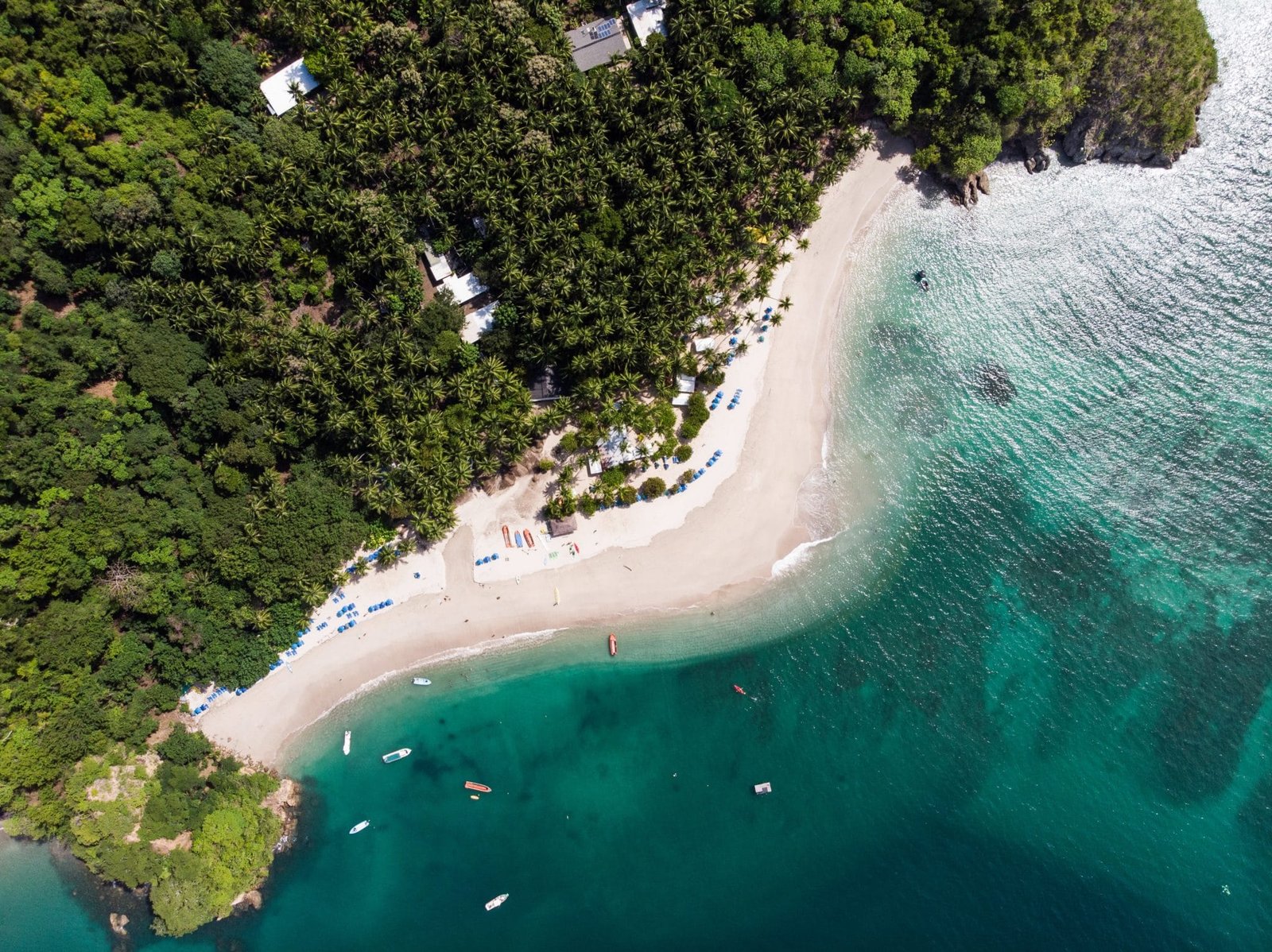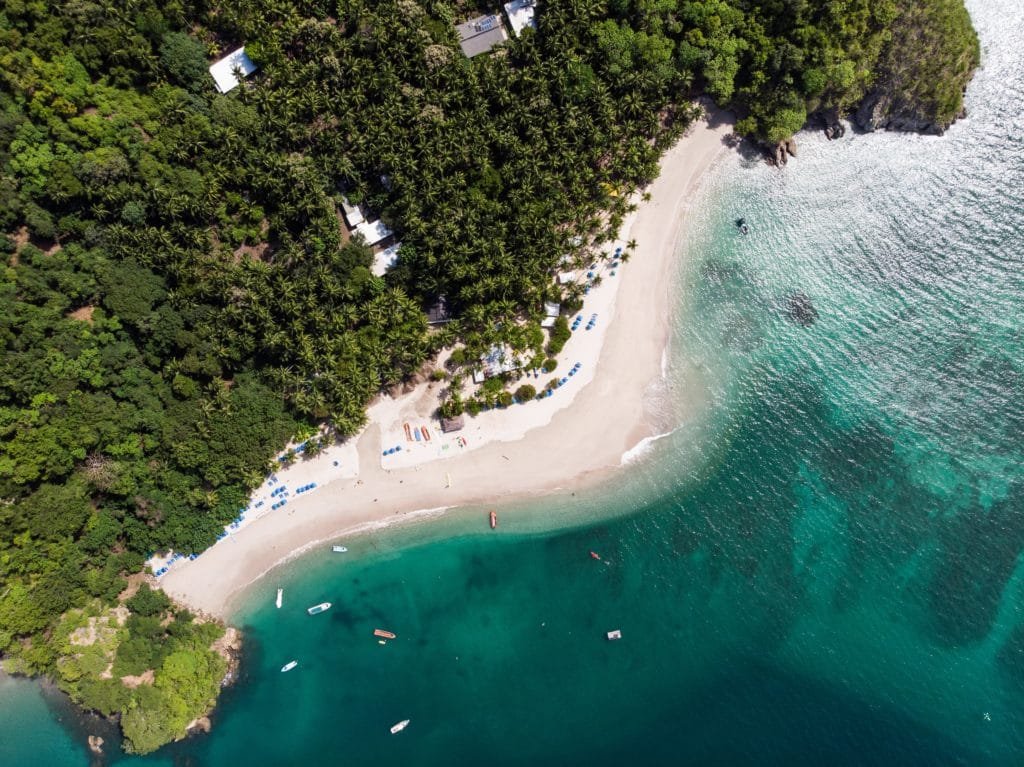 If you love the beach, the good news is that there are hundreds of miles of coastline to choose from. Whether you prefer a long stretch of white sand or a rocky, remote cove, there's likely something that will fit your needs and there are plenty of beachfront properties for sale in Costa Rica to choose from.
And because most people live within two hours drive or less of a beach, no matter where you decide to live in Costa Rica, you won't have to go far for some fun in the sun.
Plus, with over 500 species of fish and 60 different types of coral found along Costa Rica's coastlines, this country is an absolute mecca for snorkeling and scuba diving enthusiasts.
Its waters are also renowned for their significant surf breaks. If that's what you enjoy, you would definitely enjoy the Guanacaste region during the summer months when conditions are particularly calm.
It's More Eco-friendly
In Costa Rica, you'll have the chance to see some of the world's most unique and endangered animals. Due to a strong commitment to protecting its natural environment, Costa Rica has established approximately 26% of its land as protected areas. In addition, Costa Rica recently became the first country in Central America to ban all forms of shark finning.
Considering that around a quarter of Costa Rica is covered by rainforest and more than 99% of its electricity comes from renewable sources such as solar power and hydroelectricity, it's safe to say that this country takes sustainability seriously.
Relaxed & Friendly Culture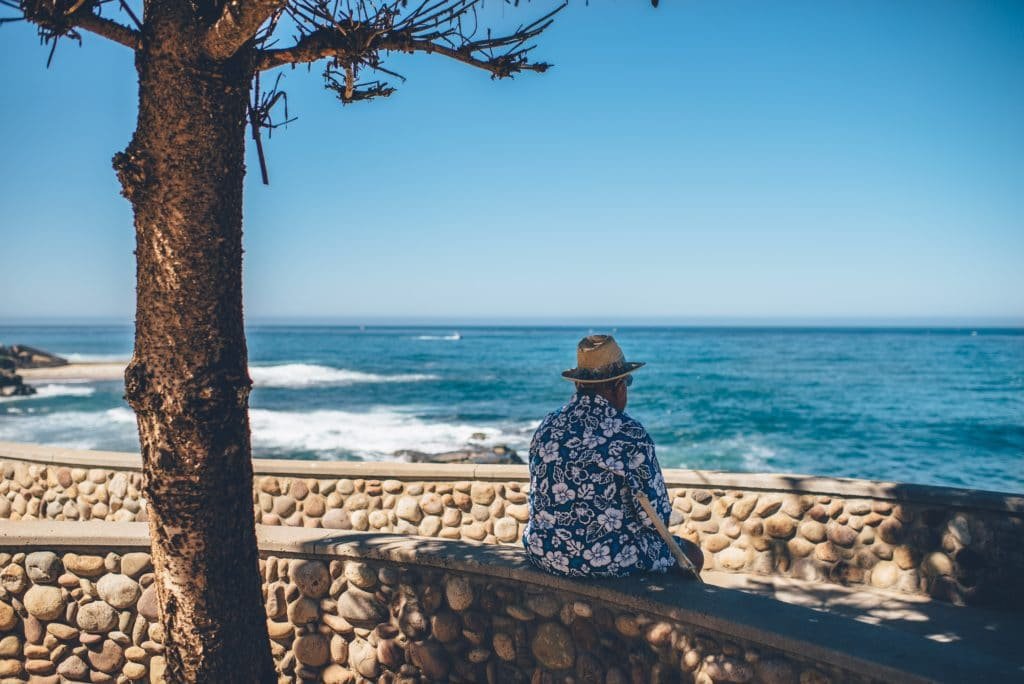 Life is easier in Costa Rica, and it shows. Costa Ricans are very relaxed people. Everywhere you go, people will be smiling and saying hello to you. They are always happy to help with directions or anything else you need assistance with. You will rarely see anyone with a frown on their face because they know that life is too short for that.
People here seem to enjoy the simple things in life and have time for everything they do, whether at work or at playtime. Relaxing on the beach or spending time with family are high priorities here in Costa Rica, as well as helping others who need help.
You will find that most Costa Ricans don't mind if you make mistakes speaking Spanish because many of them are trying to learn English too!
Conclusion
There are so many benefits to spending your retirement in Costa Rica. It's hard to narrow them down! Hopefully, this has shown you why Costa Rica makes such a great place to retire.
If you're planning on retiring abroad, Costa Rica is one of the best options out there. Why? A better use for your money, transportation convince, clean air, good weather, beaches, nature, and a friendly people.
However, this is just scratching the surface. There are so many other wonderful reasons why living in Costa Rica makes sense. If you are seriously considering moving, we invite you to read our Complete Guide to Buying a Property in Costa Rica and Moving from the UK.
And if you ever need any help finding your dream property for sale in Costa Rica, we'll be more than happy to help. Feel free to reach out to us any time!